Wormhole!
A downloadable wormhole for Windows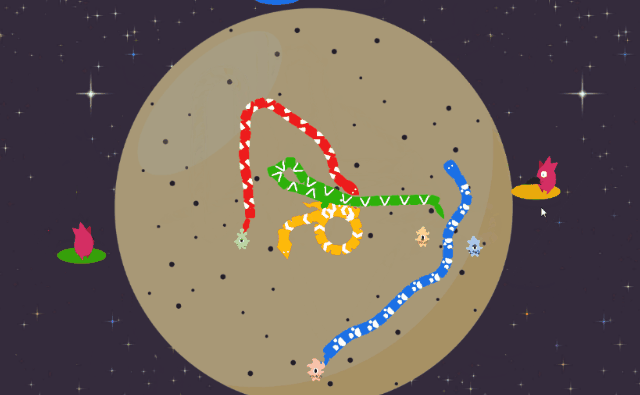 A fast-paced multiplayer competitive action game!

Take a trip into the ever-changing and dangerous universe. Use "Wormholes" to escape from danger...or put others into it! Only the last survivor wins!
加入這場超快節奏的宇宙迴轉大戰!
在瞬息萬變的星盤上穿梭,利用蟲洞逃離危險......或是陷害你的對手!
只有最後的生存者能夠勝出!
控制 Control:
Player 1 - Blue - [W][A][S][D]
Player 2 - Red - [I][J][K][L]
Player 3 - Green - [↑][←][↓][→]
Player 4 - Yellow - [8][4][5][6]
Comments
Log in with itch.io to leave a comment.
Control:
Player1 - Blue - [W][A][S][D]
Player2 - Red - [I][J][K][L]
Player3 - Green - Arrow Keys
Player4 - Yellow - [8][4][5][6]